"Sothira's Dean Razorback Lucille MKII Custom Bass"



This is a Modification to Sothira's Dean Razorback Bass. Since Sothira was used to playing Gibson Thunderbirds, Kramers and Rickenbacker basses, The Active electronics in his new Dean did not work out for him. We went ahead and
installed 2 EMG HZ Pickups and configured it like a Thunderbird. The Active Electronics in the Dean Razorback had a Great Sound & Tone and worked out perfect for our tour of Germany 2007, However Passive Electronics are Sothira's Choice & Preference thus making his Dean Razorback Bass a Personal One of a Kind and Signiture Series Instrument.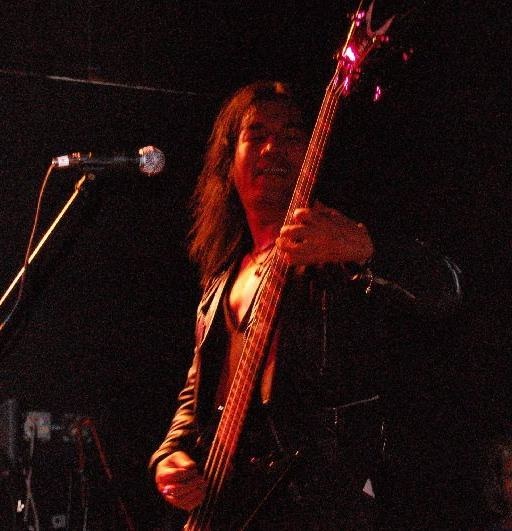 (Click on a Image below to enlarge & view in another window)
| | |
| --- | --- |
| Stock Bass Pickups / Before | Active Electronics / Before |
| EMG HZ Pickups installed / After | New Passive Electronics / After |
| Pickups Installed By: Sothira | Electronics Done By: Jimmy Crucifix |
Jimmy Crucifix © 2008